Press Photos
Download Links to High Resolution Press Photos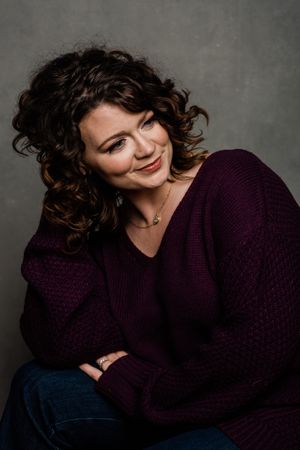 Bio
Jessica Horton is a singer/songwriter from Columbus, MS. She was raised in classic country and gospel, and the vintage soul of the early country music sound often finds its way into her music. 
Beginning her music journey at the age of 3, Jessica grew up singing Kitty Wells, Patsy Cline, and Hank Williams with her "Pop" Jess. He taught her guitar and piano, and they traveled to different schoolhouses, opry houses, festivals, and political rallies to perform. When he passed away, Jessica focused more on her classical studies as a music major at Mississippi University for Women. She earned a degree as a soprano vocalist and music educator. 
In 2018, with the encouragement of her husband, Jessica reached out to Dennis and Leslie McKay with M.A.C. Records. 
Her debut project "Both Feet In" was released in March 2019 and featured the Top 10 Christian Country singles "Tough As A Pine Knot," "Pictures," and "He Hears My Every Prayer." In 2019 she released her first Christmas album "A Country Christmas." She won the prestigious fan-based SGN Scoops award for "Sunrise Artist of the Year" in Pigeon Forge, TN, at the 2019 Creekside Gospel Music Convention. Jessica entered the Yoknapatawpha Art Council's 2020 Small Hall Songwriters Contest and won 3rd place and the Fan Award. She also won a media package and a spot performing at a town event as the 2021 winner of the Columbus Arts Council's Songwriting Competition through the Rosenzweig Arts Center. Her radio release "I Have A Friend" charted in SGN Scoops across Southern Gospel, Christian Country, and landed #1 on the June 2021 Bluegrass Chart. By invitation, she recently opened for Grammy Award-winning artists Trey Hensley and Rob Ickes at the Barn Concert Series, singing multiple original works as well as classic country. Her EP titled "Let Go" is a grassy collection of songs about surrender. Her most recent release is a full album of classic country songs she grew up singing, titled "Songs That Raised Me." Jessica has also released a variety of singles that are only available on digital platforms. 
You can find her music on iTunes, Spotify, Amazon Play, and other online music outlets. Please follow her on Facebook @jesshortonmusic for the most recent updates! You can contact her via email at jesshortonmusic@gmail.com or call 662-364-1455.